We proudly present our TiP 42 - muscle book
And this is why:
The photos are clear, calm and pleasant in color and appearance. (also see our movie at the bottom!).

The basic attitudes of both the test person and the tester are clear brought into the picture.

The handling of both the fixation and the test hand are clearly visible.

This makes the testdirection, usually without the accompanying text, easy to distract.

Of course we have added a short text on the other side of each page to make the test even clearer. You will notice that this is very nice for a starting student and that the photos afterwards invite them to further automate muscle testing without text.

We've also added the name of the muscle and the meridian it belongs to.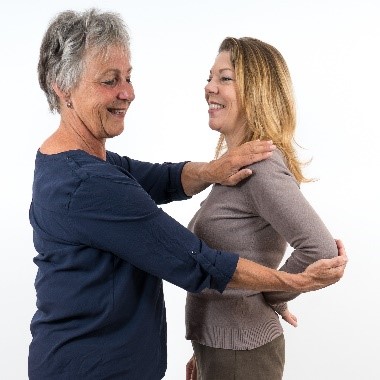 The muscle pages in the folder are initially placed in the order of the wheel.

If desired, everyone can (due to the handy folding system) create and use his/her own muscle order. For example: first the neck muscles, then the arm muscles, the trunk muscles and the leg muscles etc.

You will experience that learning to test the 42 muscles will become easier, more fun and clearer. In short, your students can learn to work with this beautiful material with even more enthusiasm and confidence!!

Also for the experienced kinesiologist and those who have been using Touch for Health for a long time, it's a wonderful book to refresh your knowledge again and to get a clear picture of previously unclear muscle tests.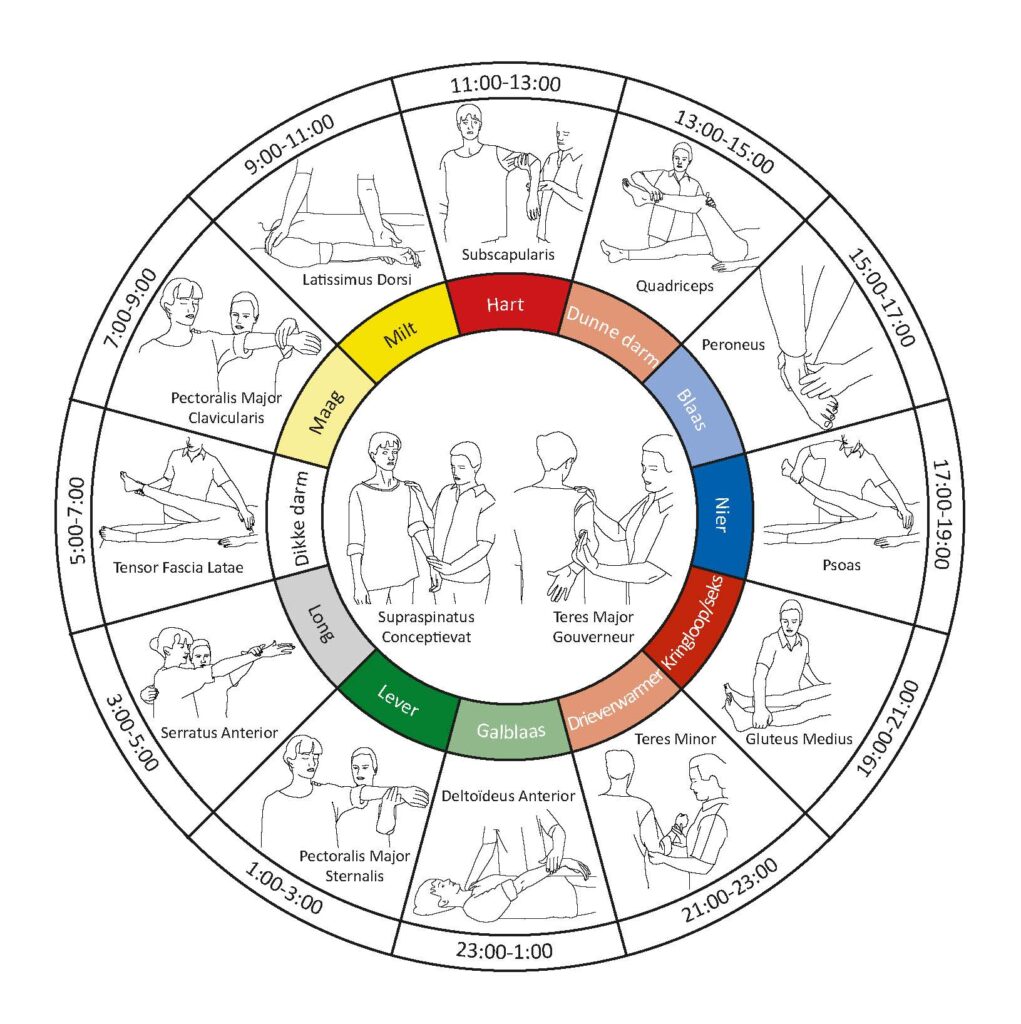 The TiP 42 Muscle Book is performed in the form of a topper.
The 42 muscle tests are shown both lying and standing.

This means that the book consists of 84 pages.

On the front of each page is the image of the test photo, including the name of the muscle, the associated meridian, and whether it is standing or lying.
On the back is a brief explanation of the muscle test, including the name of the muscle, the associated meridian and whether it is standing or lying.
The explanation contains the test position and the test direction.

The muscle order is arranged according to the order of The wheel.

A topper has been chosen so that you can arrange your own order. (Our You tube movie is in Dutch but gives an impression.)
Available in Dutch and English
Price: € 25,-