Learn 42 Muscles in a Playful Way!
All 42 muscle tests, which come from our muscle book, are printed on a card as an image (standing, lying and sitting, so in total 84 cards).
On the back of the card is the name of the muscle and the meridian to which it belongs. Playfully you can get started with this card game!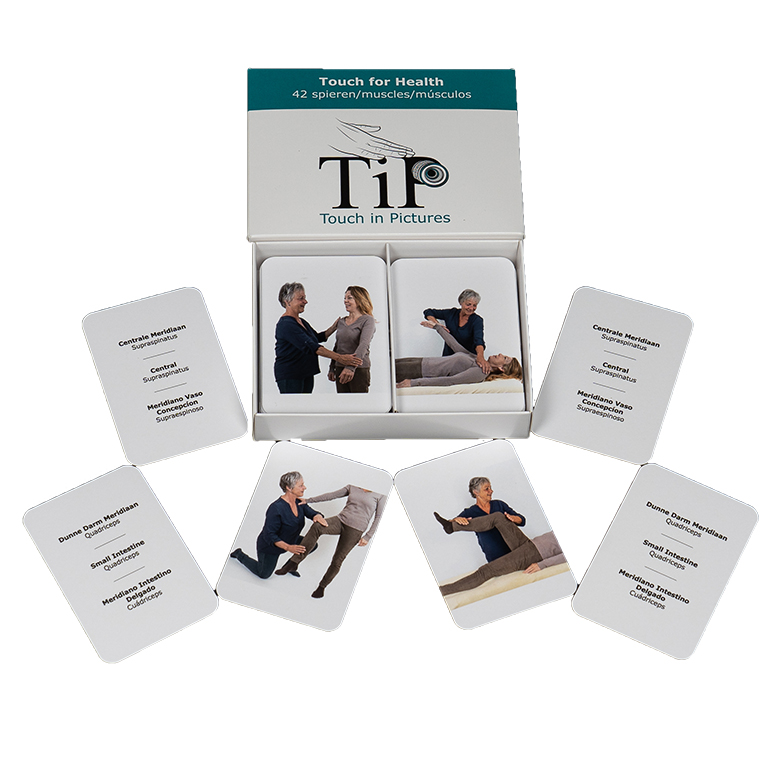 IDEAS:
Draw a card and perform the corresponding muscle test (you can find the description of the muscle test in our TiP 42 Muscle Book).

Which muscle (test) do you see on this image?

To which meridian does this muscle belong?

Find all cards with an arm muscle test. Tell the name of each muscle and to which meridian this muscle belongs.

Arrange the cards in a logical test order and then test the muscles.

Sort all arm muscle tests (leg muscle, trunk, lower leg muscle tests.
Place the cards in the order of the wheel.

Draw a card and name the muscle. Your fellow student mentions the meridian that belongs to it and performs the muscle test without having seen the image.

Draw a card, show the picture and tell your fellow student which muscle it is and look for the other muscle(s) of the same meridian.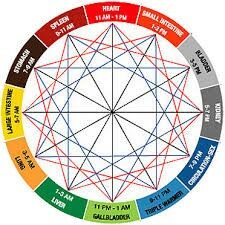 Draw a card and test the muscle in question with your fellow student. Your fellow student can feel and guess which muscle is being tested.




Perhaps the muscle feeling will help you to remember even more where the muscle is in your body.




If necessary, look up the anatomical picture of the muscle in your TFH manual.

Find the cards of the muscles belonging to the element earth etc.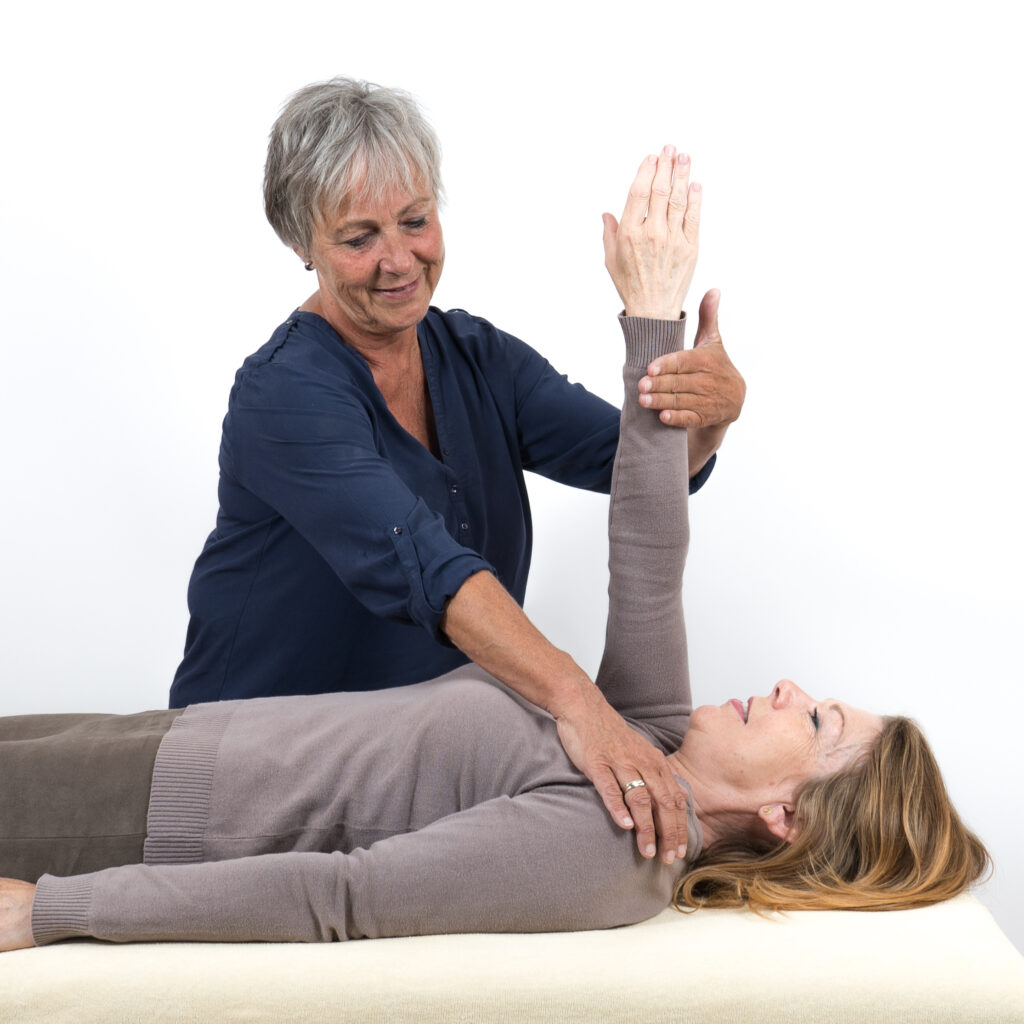 Put all the cards that belong to the elements together and put them together as shown in the picture on the right.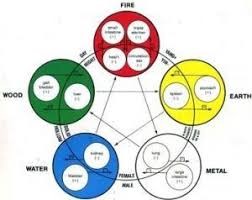 When you have found a reactor and the reactive muscles, find the accompanying images so you can easily see and work with the muscle tests.

Place the cards with the text sides up.




Take one card, perform the muscle test and check on the other side of the card if you did it correctly.

Place the cards with the text sides up. For example, find all the cards of the Triple Heater and test the corresponding muscles without first looking at the image.
Price: € 24,50