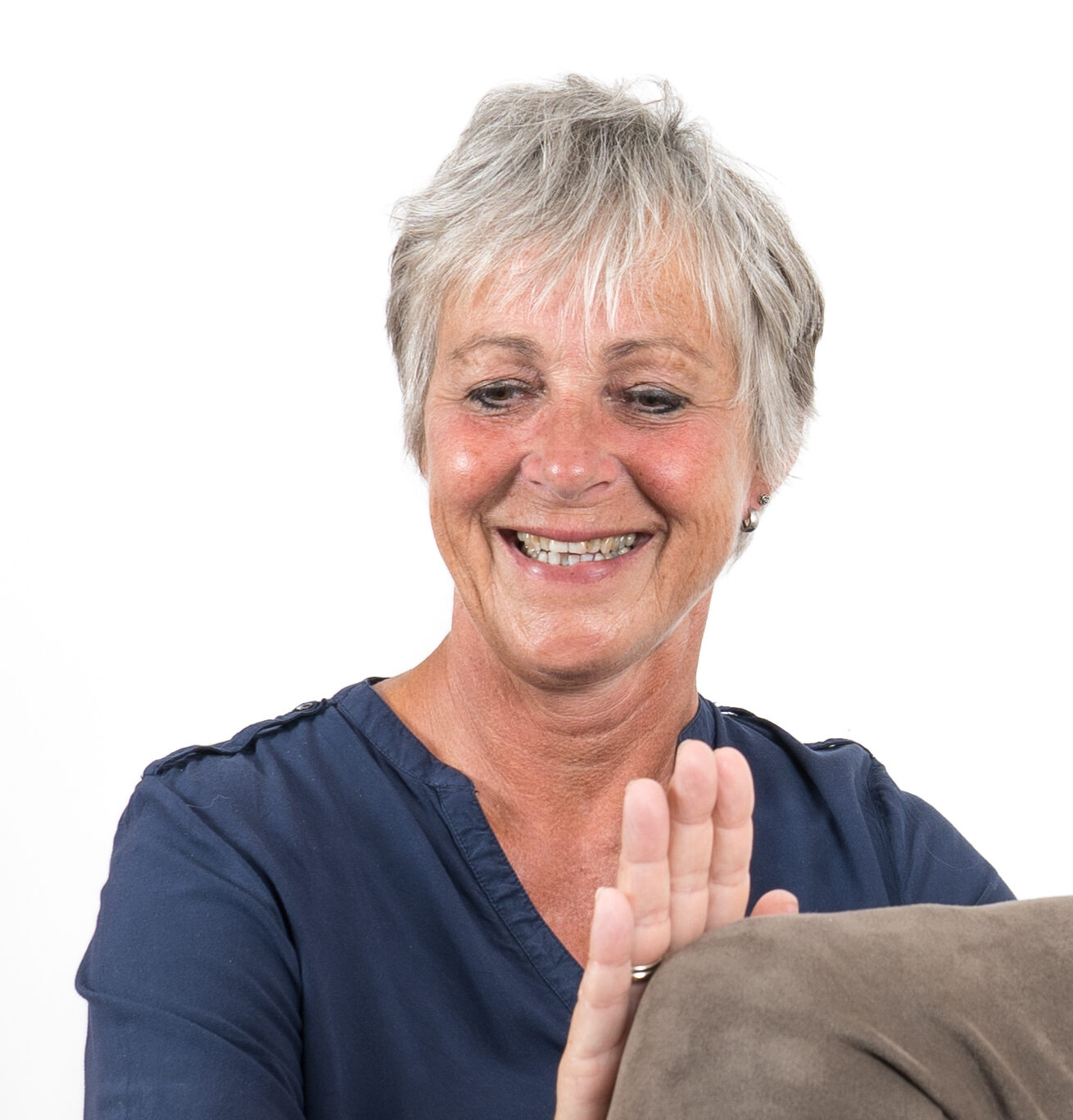 Paulien de Roos
In 2001 I enrolled in the Touch for Health course. My enthusiasm grew by the day and after completing the Touch for Health courses I quit my job to continue my education in kinesiology.
Since April 2016 I have been a Faculty Member for the Touch for Health in the Netherlands. This means that I am the connecting link between the IKC (International Kinesiology College https://ikc.global/l) and everything that happens in the field of Touch for Health in the Netherlands.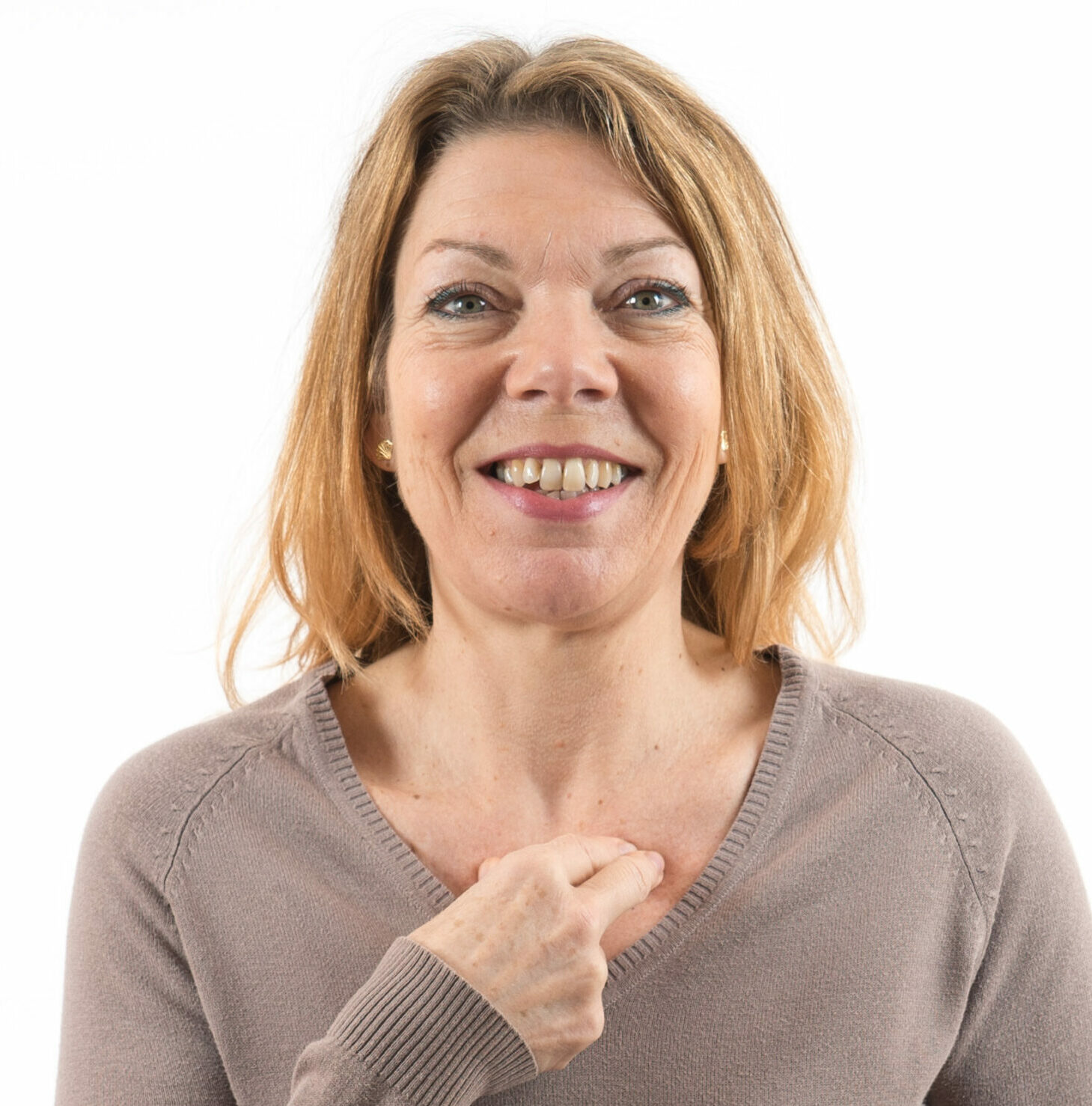 Irene Hin
After 20 years of pediatric physiotherapy, I came into contact with kinesiology in 2002. I was immediately touched by the possibilities and richness of this beautiful profession!
With great enthusiasm I finished my study as a Professional Kinesiologist at TOPKI, just like Inge, in 2005. From that time on I have my own practice. 
Besides TfH I also work with the material of Hugo Tobar and Ian Stubbings and I teach courses in TfH and SIPS myself.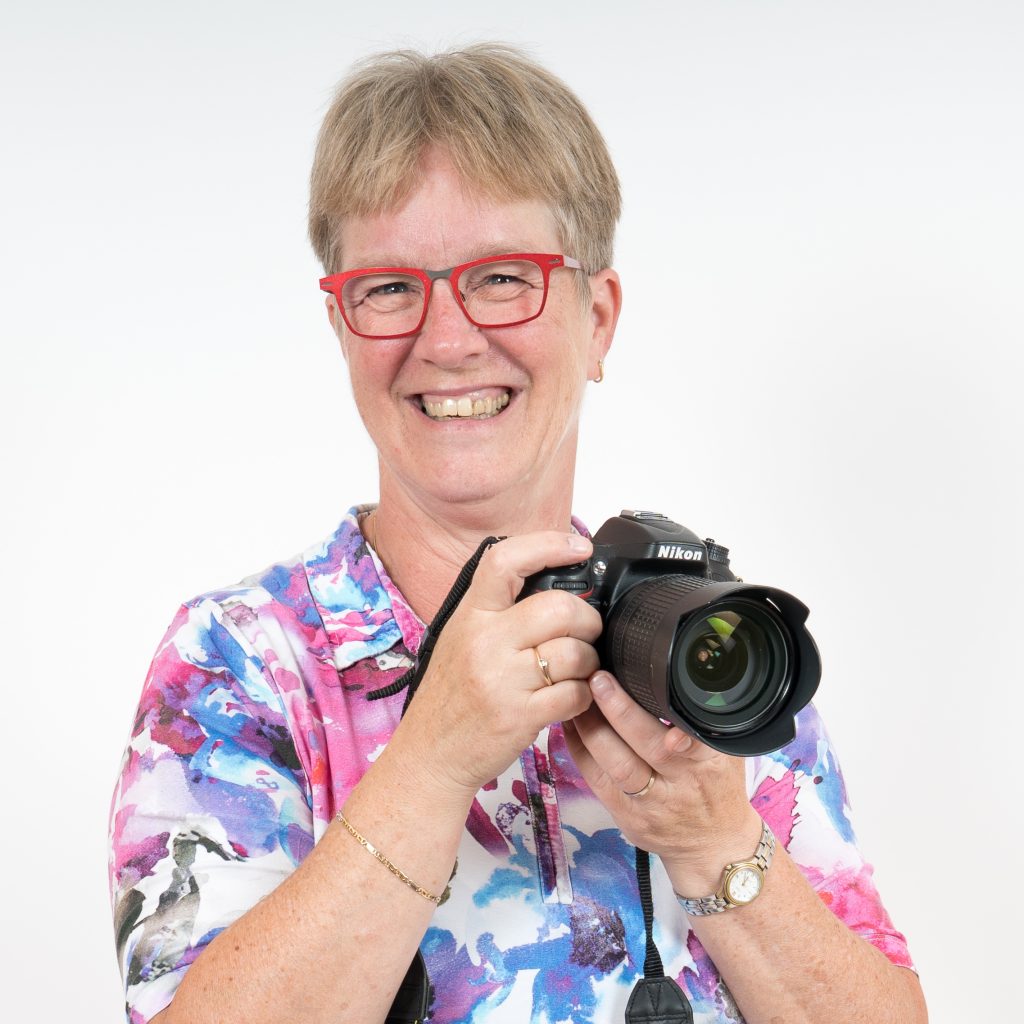 Inge van der Zwan-Dijkman
In 1999 it started itching for me to take a completely new path. In addition to my work, I did sports and relaxation massage training. In 2002 I started Touch for Health, followed immediately afterwards by many courses in the field of kinesiology.
In 2005 I completed my study as a Professional Kinesiologist at TOPKI.
From 2007 I started to focus entirely on my practice. During the training, the conviction grew that I would like to pass on the insights of Kinesiology to others. For this reason I have done several instructor courses.
For many years now, we, Paulien, Inge and Irene have enthusiastically been given Touch for Health courses.
We teach students to test 42 muscles, which provides information about our energy system, the so-called meridians.
When teaching the muscle tests, we use manuals and books that contain these muscle tests with photos and descriptions.
The books / manuals we use as teaching material come and go. There are books that are no longer available ...
An English manual has now been translated and has been made completely up to date, in order to make teaching even more structured.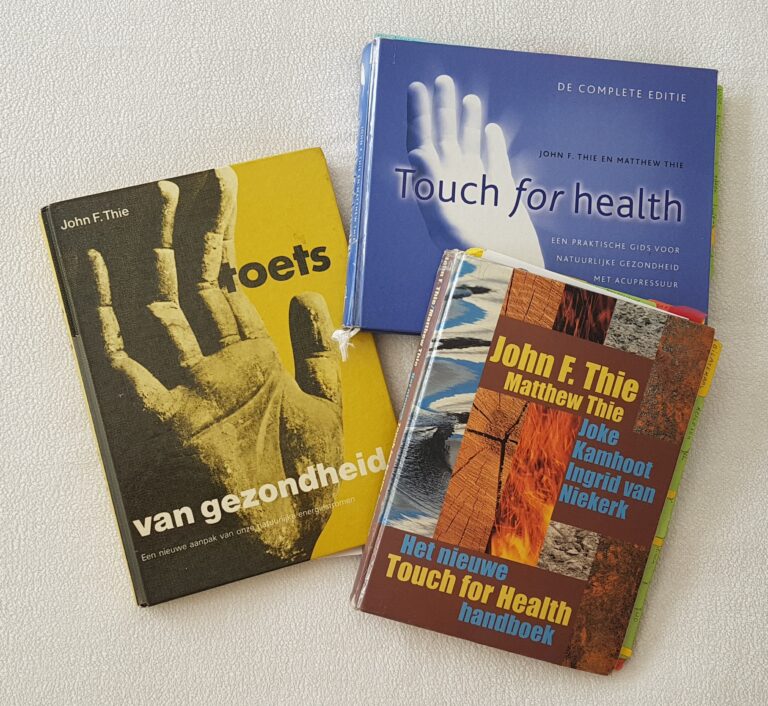 Unfortunately, when we taught muscle tests, we regularly ran into unclear photos and descriptions. Also the directions that came with the phootos changed regularly and it eventually became very unclear in all those years.
How nice would it be, Paulien thought, if we would take new, clear photos with brief descriptions. One thing led to another ...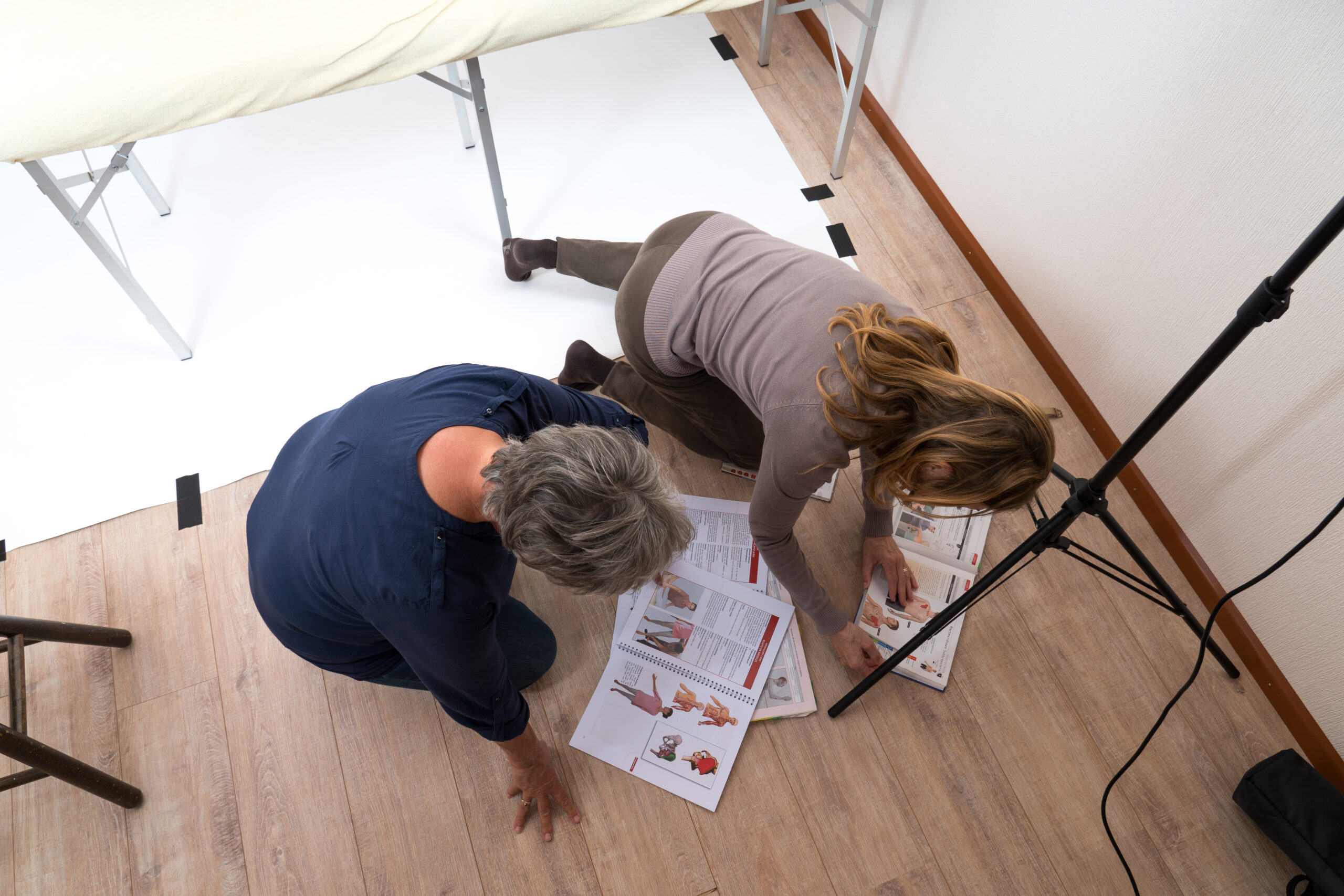 In total we took more than 3500 photos for 2 × 42 muscle tests! 
The accompanying texts have also been checked and improved for several times.
We used all kinds of books and reference books, consulted the internet and consulted Sandy Gannon (Formerly chairman of the IKC and teacher of the IKC Great Britain). Sandy looked at our photos with great enthusiasm and humor and gave her professional vision and advice.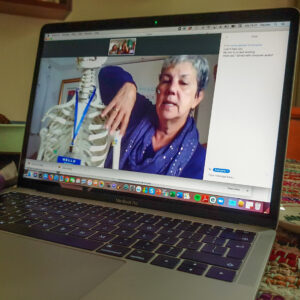 To our great sorrow and quite unexpectedly, Sandy is no longer with us. She once enthusiastically tested our muscle book with one of her student groups ... But unfortunately she was no longer able to share her experiences with us.
We are very grateful for her contributions !!! Her enthusiasm may continue to resonate in what we have been able to achieve, partly thanks to her! As a tribute we have placed this photo where she celebrates her Proficiency in 2017!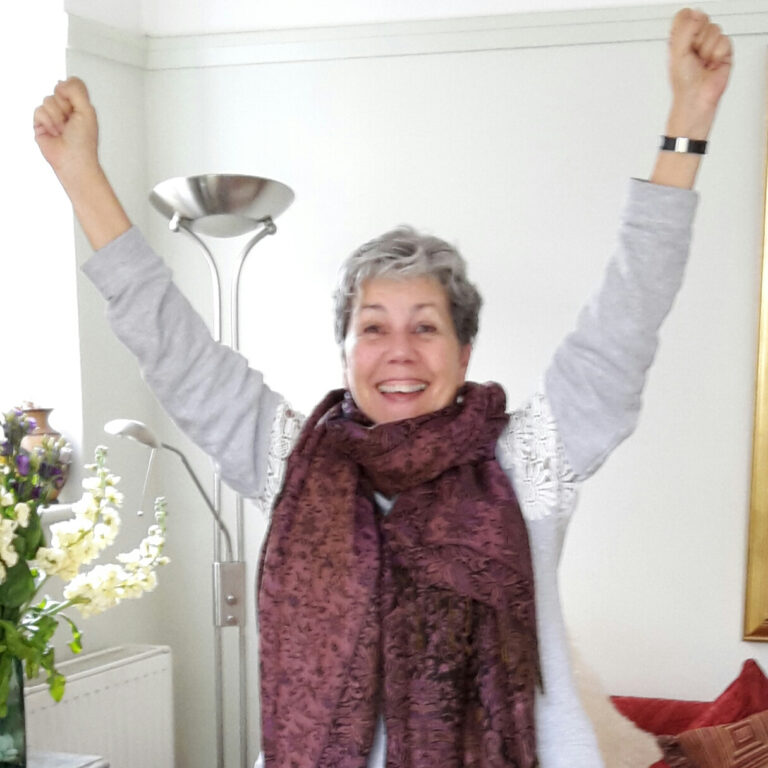 We are very happy when we are working with our results!
The mission of Touch in Pictures is to make material that can be used by instructors / students for the purpose of learning the Touch for Health method. It is primarily intended to support students to facilitate their learning process. In addition, colleagues in the field will be able to use this update in their daily activities as a therapist.
On this website you can find which materials have been developed so far.
Have fun with it!!